Alejandro Lorenzo, Project Manager
LinkedIn is an excellent place for entrepreneurs to link up with like-minded individuals and showcase their business to potential clients. Businesses can jump on this opportunity by sharing unique content within their industry to build their brand and attract customers. We're going to share with you various LinkedIn Marketing Tips to help you grow your business.
Create High-Quality Content
You've heard this phrase now and then – content is king. The same applies to LinkedIn Marketing Tips. Curating quality content is the first step to attracting customers interested in your product or service. Before paying attention to other Marketing Tips, ensure you have a well-documented content strategy for LinkedIn.
Join LinkedIn Groups
LinkedIn groups within your industry and demographic is an excellent way to grow your business. The primary advantage of joining LinkedIn groups is you'll engage with potential customers within the industry in your area. Best of all, you can message any group member freely. Of course, you need to stay active in the groups too.
Create a Professional LinkedIn Company Page
We can go over dozens of LinkedIn Tips, but if your company's profile page isn't customized well, it could be all for nothing. Among the crucial Marketing Tips is to ensure you have color themes that match your brand's official look on the website and other social media channels. The second tip, have a custom page URL matching your company name. Presumably, you've also filled all the necessary fields.
Leverage Sponsored Updates
LinkedIn's sponsored updates allow businesses to pay a fee, so their posts can be shown to more users. Your company can leverage this to get more impressions, and ultimately, more leads in return.
Have an Email Marketing List
With high-quality content, strategic LinkedIn Marketing hacks, and highly targeted advertising, a company can build more relationships on the platform by having an email list. An email list ensures you stay in touch with your prospects, and some of these could also convert to customers.
LinkedIn Advertising
LinkedIn is one of the best social media platforms for highly targeted advertising. Your business can leverage this by showcasing its products to users who need the same through targeted advertising.
Conclusion
LinkedIn is an excellent resource for seeking clients and if used well. If used well, the social media platform has the potential to grow your business massively in ways you didn't even anticipate. Start leveraging these LinkedIn Tips today and take your business to the next level.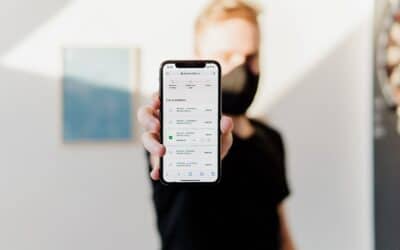 When the virus struck, there was more competition since more businesses were trying to find their way into online marketing. These changes led to more flexible strategies for marketing.
Regardless of the pressure social platforms put on companies to invest in paid social media strategy to reach their consumers. It's vital you know that both paid and organic social media are required to be truly effective.
Most B2B companies miss out on dozens of opportunities as they continue to rely on LinkedIn as their marketing platform. They love it because it is one of the top paid platforms for them to market. Focused marketers are now looking for a possibility to use Instagram as a way of advertising products.